SAARKIE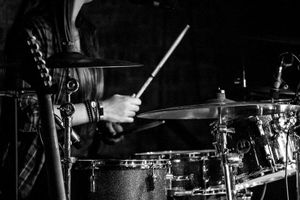 ABOUT
Popular rock group, SAARKIE, has always been unique with extreme high energy live shows. This South African trio have been recreating the local rock 'n roll scene in Afrikaans and English for the past seventeen years.
Adèle Fouché (Lead Singer, Lead Guitar, Ukulele and Harmonica) and Lila Botha (Drummer and Vocals) are the founding members of SAARKIE band, while the 3rd member is one of SA's top bass session musicians. 
They're an independent band who writes and composes their own music, currently busy with their 6th album. The trio also recreates their own incredible versions of famous songs from artists like Led Zeppelin, The Beatles, Bruce Springsteen, Fleetwood Mac, Midnight Oil and more during their live shows.
SAARKIE'S passion and stage presence takes audiences of any age on a music journey that will keep you on your feet. 
SAARKIE released 5 albums and received numerous nominations at both the South African Music Awards and the Ghoema Music Awards. 
In 2018 they won the Ghoema for Best Rock Album - Queen van die Toorbos. 
In 2019 they did a seven week international tour in Australia and New Zealand.
SAARKIE won Best live rock band, Best alternative album, Best alternative single and Best rock single at the South-African Independent Artist Music Awards 2022.
Their latest Album "Waar lê jou hart?" is available on all platforms. 
Be sure to catch SAARKIE at one of their shows. You most definitely wouldn't regret it!
MEMBERS & INSTRUMENTS
MOST WATCHED MUSIC VIDEO'S